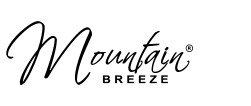 Created with natural and organic ingredients, the environmentally friendly Mountain Breeze collection is made with organic honey and pure aloe vera. Our salon-quality formulations gently soothe the skin and revitalize the hair.
The fresh citrus body and cleansing bars, made with a natural olive and palm oil base and our fresh aloe organic oatmeal bars complete the line.
Mountain Breeze's clean design and upscale look bring a wonderful bit of luxury to any guestroom.